The White House through the Press Secretary has extended congratulatory message to Liberia's President-elect George Weah on his victory.
In a White House statement, the Press Secretary Sarah Huckabee Sanders acknowledged that this would be Liberia's first peaceful transfer of power from one democratically elected head of state to another in more than four decades.
According to the White House, this represents a major milestone for Liberia's democracy.
"We also recognize the important role Liberia's Supreme Court, political parties, security forces, and civil society organizations played in holding a peaceful and transparent contest, and we welcome the statements by international and domestic observer missions affirming the conduct of the election," the statement noted.
The U.S. Government also extended appreciation to Vice President Joseph Boakai for "his positive campaign and years of honorable service to Liberia."
According to White House statement, the U.S Government remains deeply committed to her longstanding relationship with Liberians and its people.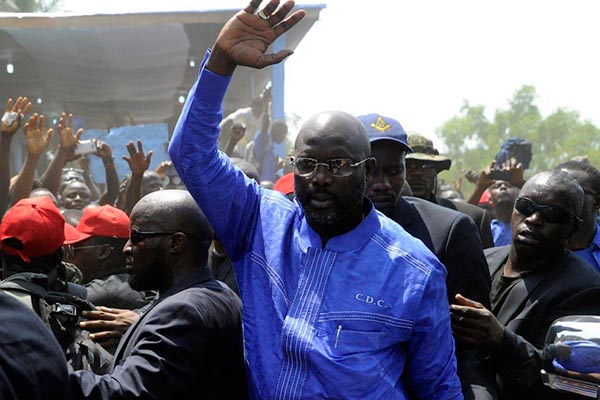 "We will continue to support the success of this historic democratic transition and the peace and prosperity of Liberia," the statement noted.
The National Elections Commission in the evening hours of Friday, December 29, 2017 declared the presidential ticket football legend Weah and former first lady, Jowel Taylor winner of December 26, 2017 runoff election.
The Coalition for Democratic Change obtained 732,185 votes representing 61.5 % while Vice President Joseph Boakai of the ruling Unity Party got 457,579 which accounts for 38.5 of valid votes cast.
Vice President Boakai has conceded defeat and congratulated Weah, with a promise to contribute in whatever capacity needed to move Liberia forward.